Famous racehorses live on through the ages.
Memorable names conjure up images of the biggest horse races, dominant performances, and memories of where you were watching.
Whatever incredible feats that the equine greats pulled off, narrowing it down to the 10 best or most famous racehorses is always a highly subjective and hotly debated topic.
With such storied history behind this sport going back centuries, it's very hard comparing horses of different eras and from parts of the world.
Let's not forget the greatest jockeys ever who piloted famous racehorses throughout their careers either. Context is everything in a list like this. How do you define greatness? Is a longer unbeaten streak better than earning millions in prize money?
We've taken those metrics – undefeated animals, career winnings, outstanding achievements and longevity – and come up with our top 10 all-time most famous racehorses. There may even be a few on the list you didn't know about.
Without further ado, here's a list of what we believe are the most famous racehorses of all time:
1. Secretariat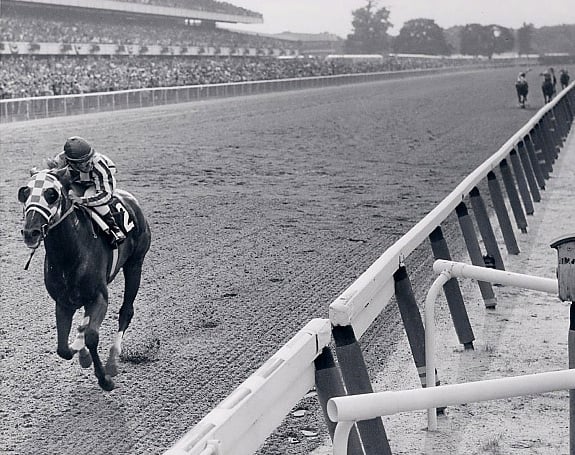 Foaled: 1970
Bred: USA
Sex: Colt/Stallion
Record: 21: 16-3-1
Earnings: $1,316,808
Any list of famous racehorses wouldn't be complete without the scintillating Secretariat. Nicknamed "Big Red", he destroyed the US Triple Crown competition in 1973.
Time sectionals are very important in Flat horse racing and Secretariat set age or track records in each of the big three-year-old events in the USA. His 31 lengths winning margin in the Belmont Stakes is the largest in any Triple Crown event ever.
He was simply in a league of his own. There had been Triple Crown winners prior to him, but no horse before or since has delivered in such style.
Like Man o' War before him, Secretariat was named Champion Juvenile Colt and Three-Year-Old in the USA. He was also American Horse of the Year in 1972 and 1973.
Winning the Marlboro Cup in then world record time made him just the thirteenth horse to earn over $1,000,000 in prize money in thoroughbred horse racing history.
We salute you, Secretariat.
2. Man o' War

Foaled: 1917
Bred: USA
Sex: Colt/Stallion
Record: 21: 20-1-0
Earnings: $249,465 (equivalent to almost $3,200,000 today)
It's one of the great shames in this sport that Man o' War wasn't given the opportunity to go for the US Triple Crown by his owner.
An even greater bargain than Zenyatta at just $5,000, he won all but one of his 21 career races.
Man o' War had as violent a temperament as the crews of the British Royal Navy warships had when ruling the waves that he was named after. He is credited with revitalizing the sport in North America during the interwar period.
At stud, he had a remarkable and wide-reaching influence on thoroughbreds.
Man o' War sired War Admiral – who did what his father wasn't allowed to and won the Triple Crown – and Battleship (the only horse to win the American and English Grand Nationals over jumps).
3. Seattle Slew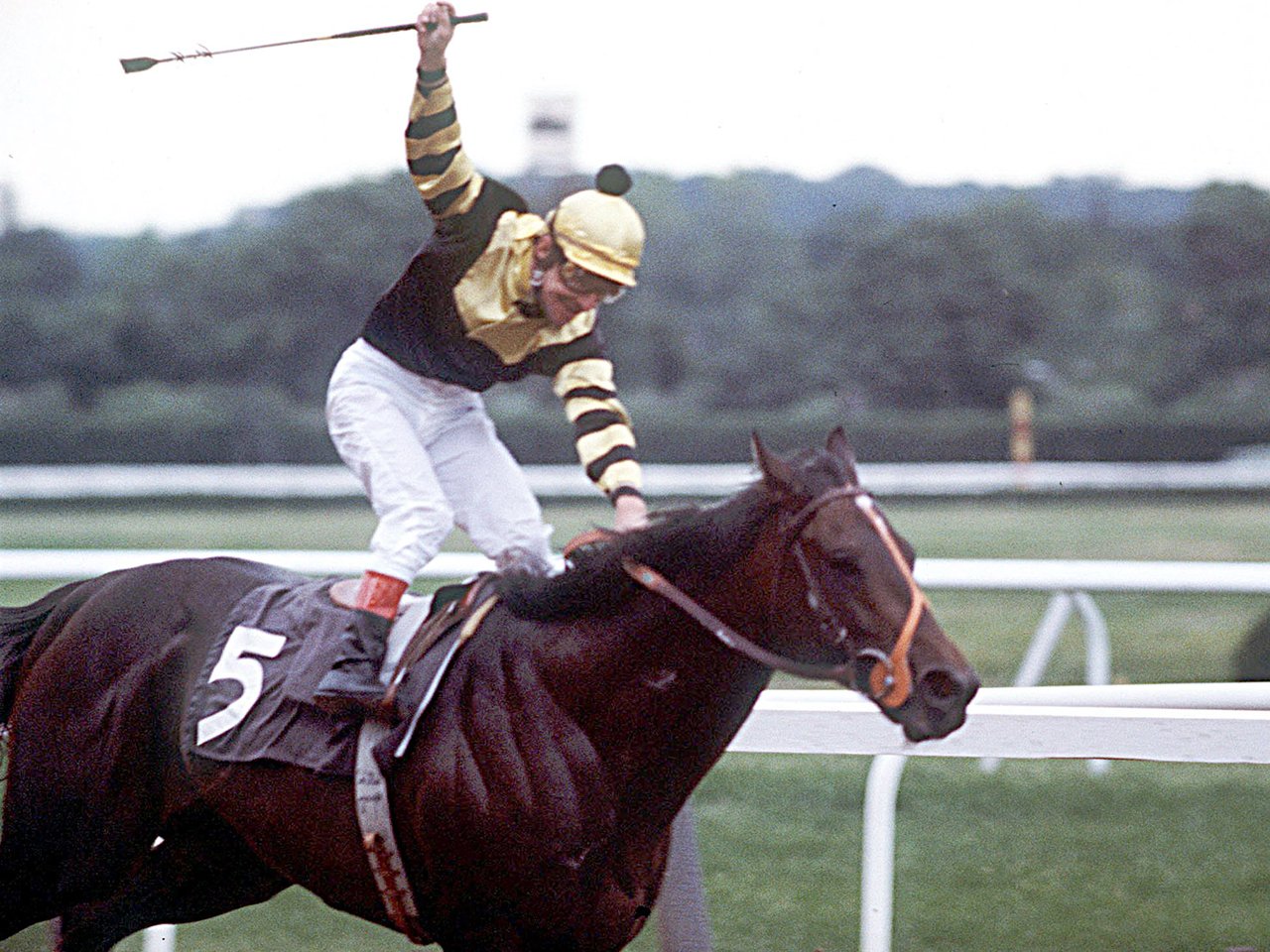 Foaled: 1974
Bred: USA
Sex: Colt/Stallion
Record: 17: 14-2-0
Earnings: $1,208,726
Until Justify came along in 2018, Seattle Slew was the only racehorse to win the US Triple Crown of the Kentucky Derby, Preakness Stakes and Belmont Stakes without losing beforehand.
He was Champion Juvenile Colt, Three-Year-Old and Older Male Horse in consecutive years from 1976-78. Seattle Slew was also American Horse of the Year for 1977.
Battling back from a career and life-threatening illness, he returned to action and came within two-fifths of a second of breaking the world record in the Marlboro Cup.
The influence of Seattle Slew over North American horse racing continued in his career at stud. Subsequent Kentucky Derby winners California Chrome and Orb are descended from him.
Such was the popularity of Seattle Slew that racetracks became gripped with "Slewmania" when he ran. He really captured public imagination during a golden era for horse racing in the United States.
4. Winx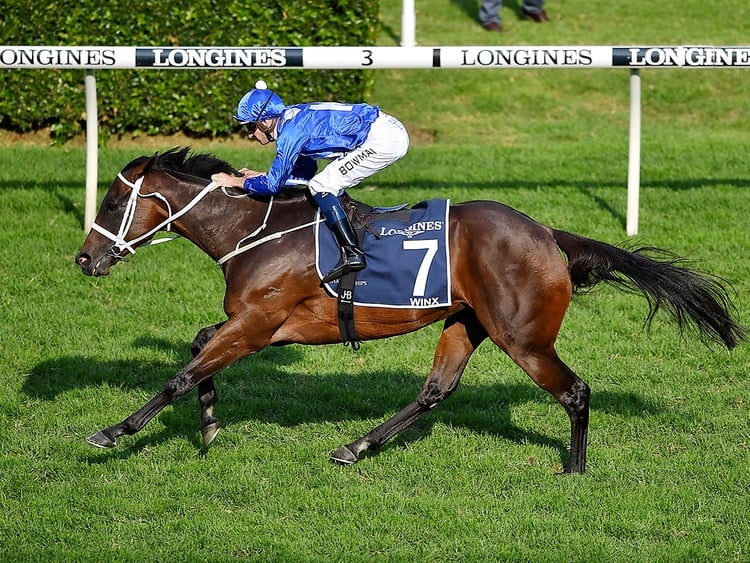 Foaled: 2011
Bred: Australia
Sex: Filly/Mare
Record: 43: 37-3-0
Earnings: A$26,241,176
The phrase wonder-mare could have been coined for Winx.
She stands alone as the winner of the most highest-level races with 25 Grade/Group 1 successes, a world record.
She became just the third horse to be inducted into the Australian Racing Hall of Fame whilst still in training in 2017, following in the hoofprints of Black Caviar.
Winx has the same sire, Street City, as Zenyatta, and earned more prize money than any Southern Hemisphere horse ever.
Her four consecutive wins in the Cox Plate at Moonee Valley is a record.
Awarded the title of Australian Horse of the Year in four consecutive years (2015-16 to 2018-19), Winx was also Champion Middle Distance Racehorse in those seasons.
5. Kelso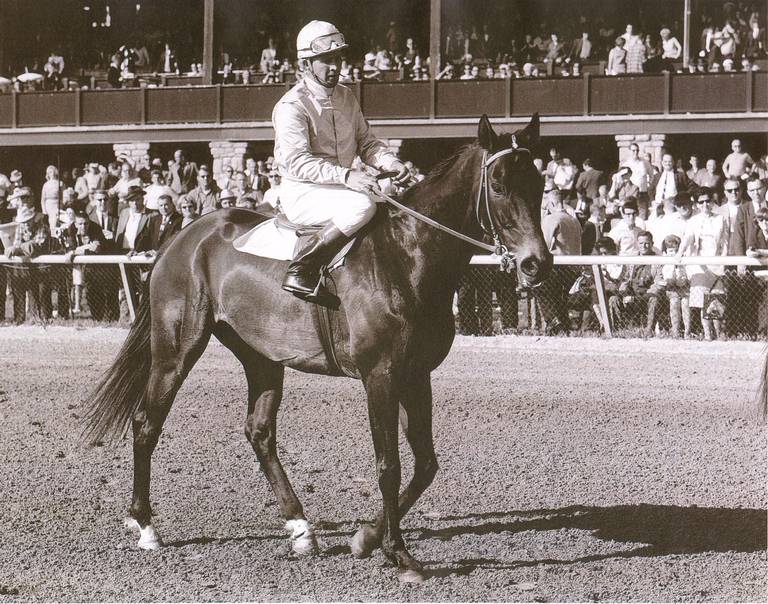 Foaled: 1957
Bred: USA
Sex: Gelding
Record: 63: 39-12-2
Earnings: $1,977,896
Kelso missed an US Triple Crown bid in 1960, but went on to true greatness.
He had surprising longevity for an American racehorse and beat more fellow Hall of Famers than any over twentieth century thoroughbred.
It's rare for any horse to be named American Champion Three-Year-Old without running in those Triple Crown races, but this one managed that accolade.
A five-time winner of the Jockey Club Gold Cup at Belmont Park, Kelso is the most successful in the history of this Grade 1 feature in the fall.
He also earned American Racehorse of the Year honors for a record five consecutive years between 1960 and 1964. He was Champion Older Male Horse from 1961 to 1964 too.
6. Makybe Diva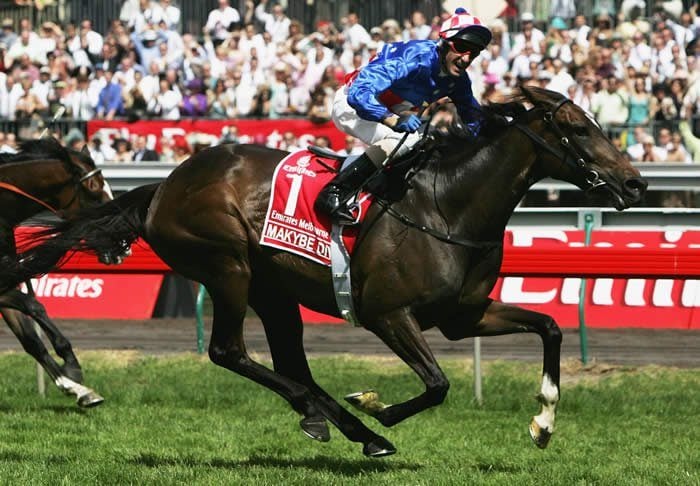 Foaled: 1999
Bred: England
Sex: Filly/Mare
Record: 36: 15-4-3
Earnings: A$14,526,685
Although bred in England, Makybe Diva was shipped to Australia as a yearling alongside her dam Tugela. She went on to achieve legendary status.
There's a race that takes place Down Under attracting worldwide interest nicknamed "the race that stops a nation". No horse has won the Melbourne Cup more than Makybe Diva (three times between 2004 and 2006).
Her record is far from flawless compared to some of the other famous racehorses on our list, but she delivered again and again when it mattered most at Flemington, which is one of the top horse racing tracks ever.
Makybe Diva completed the rare Cox Plate and Melbourne Cup double in 2005, becoming just the seventh horse in history to do it.
She was named Champion Australian Stayer three times (2004-06) and Australia Racehorse of the Year in 2005 and 2006.
7. Zenyatta
Foaled: 2004
Bred: USA
Sex: Filly/Mare
Record: 20: 19-1-0
Earnings: $7,304,580
Once named the greatest filly of all-time by Sports Illustrated, Zenyatta was also a bargain when you consider she was bought for just $60,000 and quickly set about winning 19 of her 20 career starts.
Zenyatta landed back-to-back races at the Breeders' Cup in 2008 and 2009, scoring in the Distaff (then known as the Ladies' Classic) against fellow fillies and mares first.
Her triumph in open company in the Breeders' Cup Classic itself pocketed her a first-place purse of $2,700,000.
A three-time American Champion Older Female Horse, Zenyatta was also awarded American Horse of the Year in 2010 and just failed by a short-head to retire unbeaten.
8. Hurricane Fly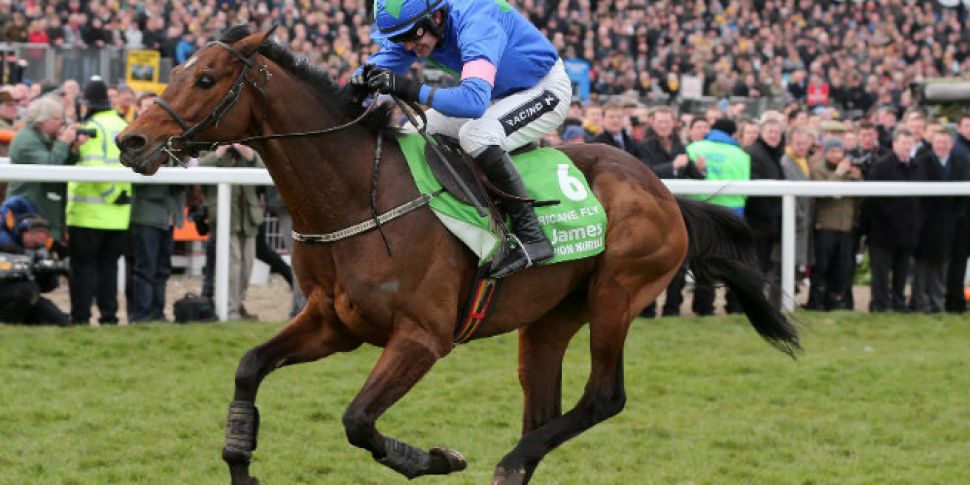 Foaled: 2004
Bred: Ireland
Sex: Gelding
Record: 42: 26-5-4
Earnings: £1,894,422
Our sole entrant from the British Isles, Irish National Hunt star Hurricane Fly was one of the best hurdlers ever seen across the Atlantic.
Originally trained in France on the Flat, it was only when he moved back to Ireland and joined the famous stable of Willie Mullins that he showed his true potential.
Hurricane Fly went on to win 22 Grade 1 hurdle races from 32 starts over the obstacles. That was a world record in this sport until another of our famous racehorses eclipsed him.
In 2013, he regained the Champion Hurdle at the Cheltenham Festival and was the first horse in 38 years to do so.
His five consecutive victories in the Irish Champion Hurdle at Leopardstown (2011-15) is a record.
Hurricane Fly also holds the outright most wins in the Punchestown Champion Hurdle with four in succession (2010-13).
9. Black Caviar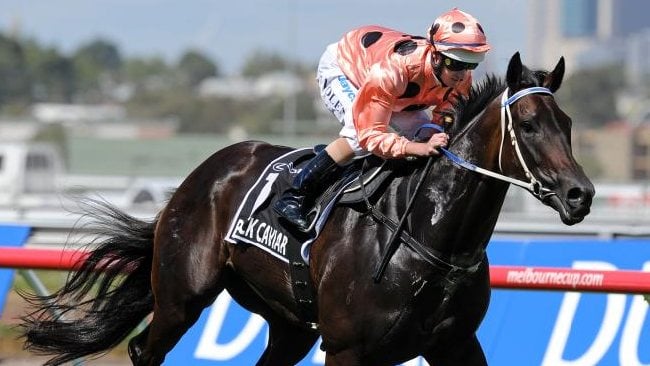 Foaled: 2006
Bred: Australia
Sex: Filly/Mare
Record: 25: 25-0-0
Earnings: $7,953,936
The first of a few entries from Down Under on our list, Black Caviar enjoyed an undefeated career as a sprinter spanning between 2009 and 2013.
She raced just once outside of her native Australia, at Royal Ascot – the UK's premier Flat horse racing festival – and won the 2012 Diamond Jubilee Stakes.
Black Caviar was crowned Australian Champion Sprinter and Racehorse of the Year in three consecutive years between 2011 and 2013.
In homage to her incredible record, she was also named European Champion Sprinter in 2012 despite just that one race in the Northern Hemisphere.
60 per cent of her career wins came at Group/Grade 1 level, including three in the Lightning Stakes which has since been renamed the Black Caviar Lightning in honor of her.
10. Kincsem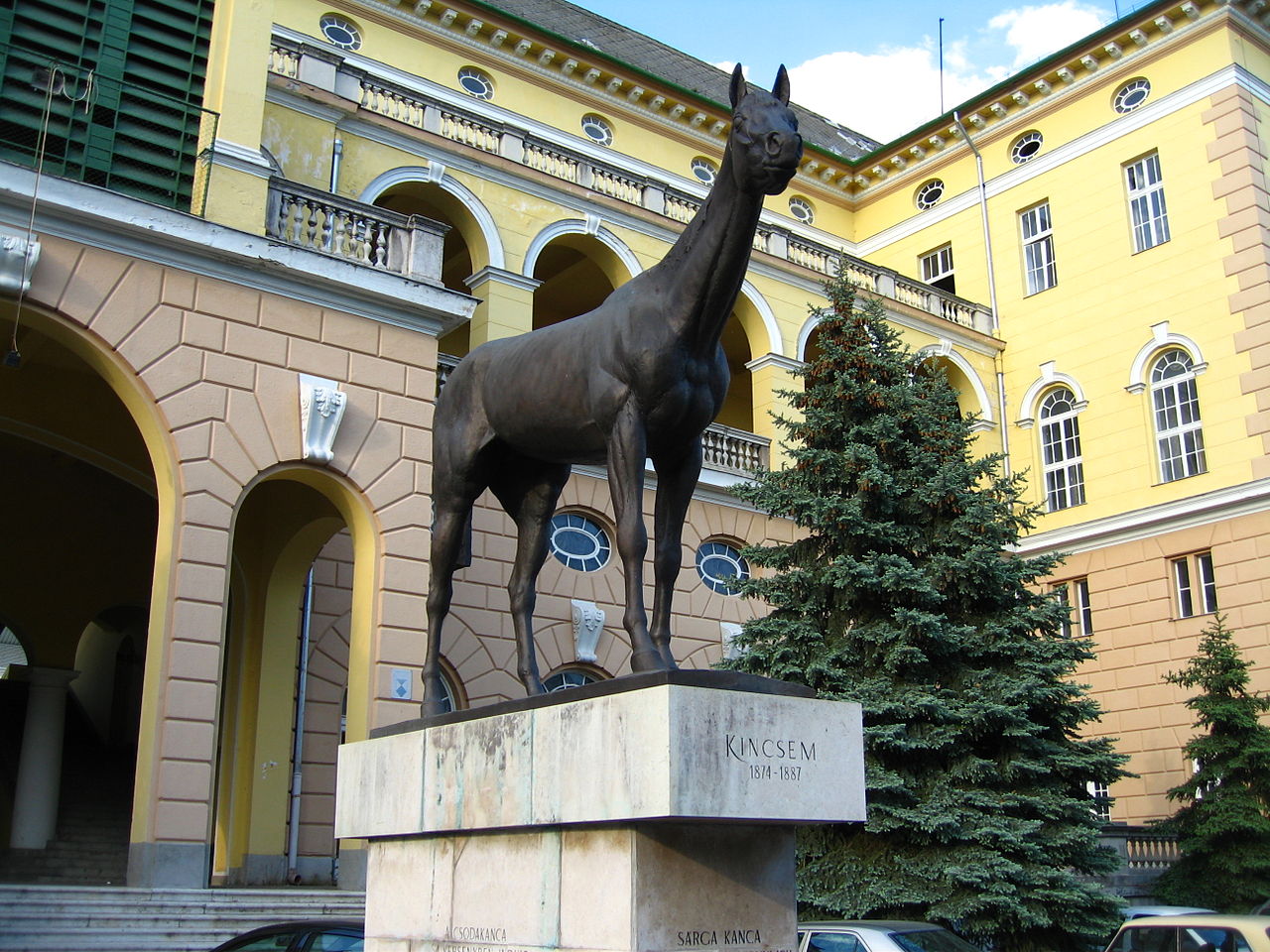 Foaled: 1874
Bred: Hungary (Austria-Hungary)
Sex: Filly/Mare
Record: 54: 54-0-0
Earnings: 379,805 German Goldmark
Eastern Europe's most famous racehorse had an undefeated career over four seasons between 1876 and 1879 in a world record streak of 54 runs.
Kincsem won races in seven modern day countries: Germany, Austria, Czech Republic, Hungary, Slovakia, UK and France.
The height of her fame outside Eastern Europe came in 1878 when she won the Goodwood Cup, Grand Prix de Deauville and Grosser Preis von Baden in the space of a few weeks.
She won the latter a record three times. Only one other horse has matched her since.
After retiring from the track, Kincsem became an influential broodmare. Famous racehorses descended from her include Polygamy and Camelot – a dual Derby winner in the UK and Ireland and leading thoroughbred sire in his own right.